Getting to know each other
We know meeting someone for the first time can be intimidating, and going to a new church for the first time can be nerve-racking. We want to help make your first experience at HMBC a great one!
SERVICE TIMES
HMBC Gatherings:
Sunday School: 9:30am
HMBC Sunday Morning Worship: 10:45 am
Mens Group: Sunday Evenings 5:00 pm (6:15 Meal Provided)
Womens Group: Sunday Evenings at 5:00 pm (Will Resume in Spring 2023)
Home Group Bible Study (Worley Home): Wednesdays 6-7:30
Kids and Youth: Sunday Evenings at 5:00 pm (6:15 Meal Provided)
LOCATION & DIRECTIONS
Henderson Memorial Baptist Church location address by clicking here.

What can I expect?
How long is an HMBC CHURCH service?
In total, an HMBC service is about 60 minutes in length. Services begin with the HMBC band leading the church in music. Song lyrics are projected onto the screens so you can sing along and/or engage with worship however you feel most comfortable. After the first song ,Children K-5th grade are dismissed to Children's Church. For infants through Kindergarten we have nursery staff to provide care. At the completetion of our music portion, our pastor will share an encouraging and hope-filled message about Jesus.
What's the culture like at HMBC?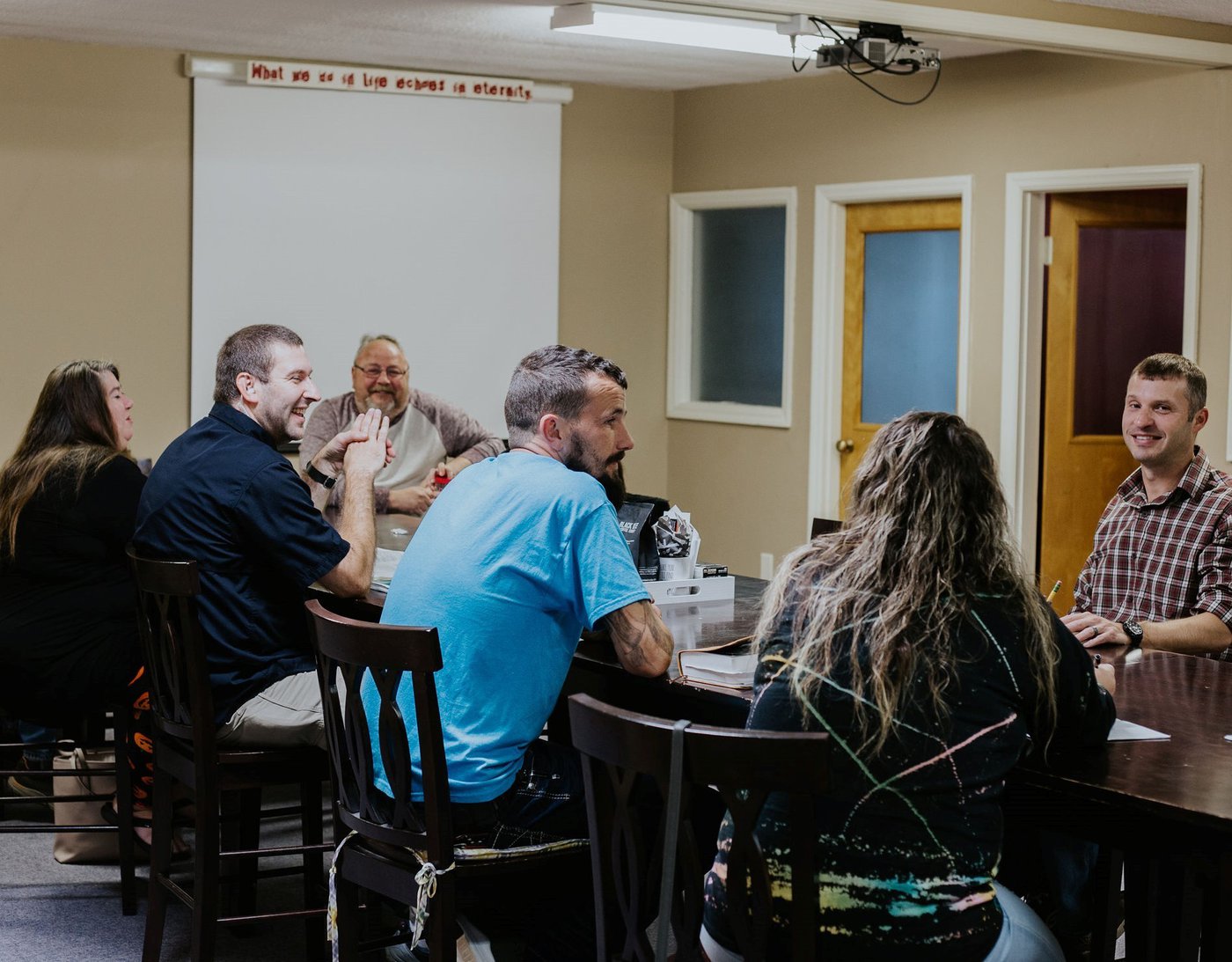 Sunday's at HMBC are exciting, casual, and relaxed. However, if dressing up in a suit or fancy dress is what you feel comfortable wearing, feel free. No Judgement here. Come as you are and expect to feel welcomed as our guest.
What about my kids?
We believe that kids should have a blast at church every single week - and at HMBC Kids, we make this a priority. The other thing we make a priority is your children's safety. Our Staff of volunteers have undergone strict background checks. We also have a Security Ministry that provides personnel througout our building, our parking lot, as well as security cameras in the kids areas. HMBC Church service for kids Kindergarten through 5th Grade.
Let us know you're coming
Ready to check out HMBC Church in person? We can't wait to meet you in person. Simply fill out the form below and we'll make sure to give you the VIP treatment upon your first visit.
"We enjoy the gritty, real and honest approach of our pastor and modern worship style of our praise team".
David Bryan