Michelle Price is our Youth Minister. She joined our team in November of 2022. She is happily married to her husband, Jay, of 21 years. Together, they have two sons, Jayson and Tanner.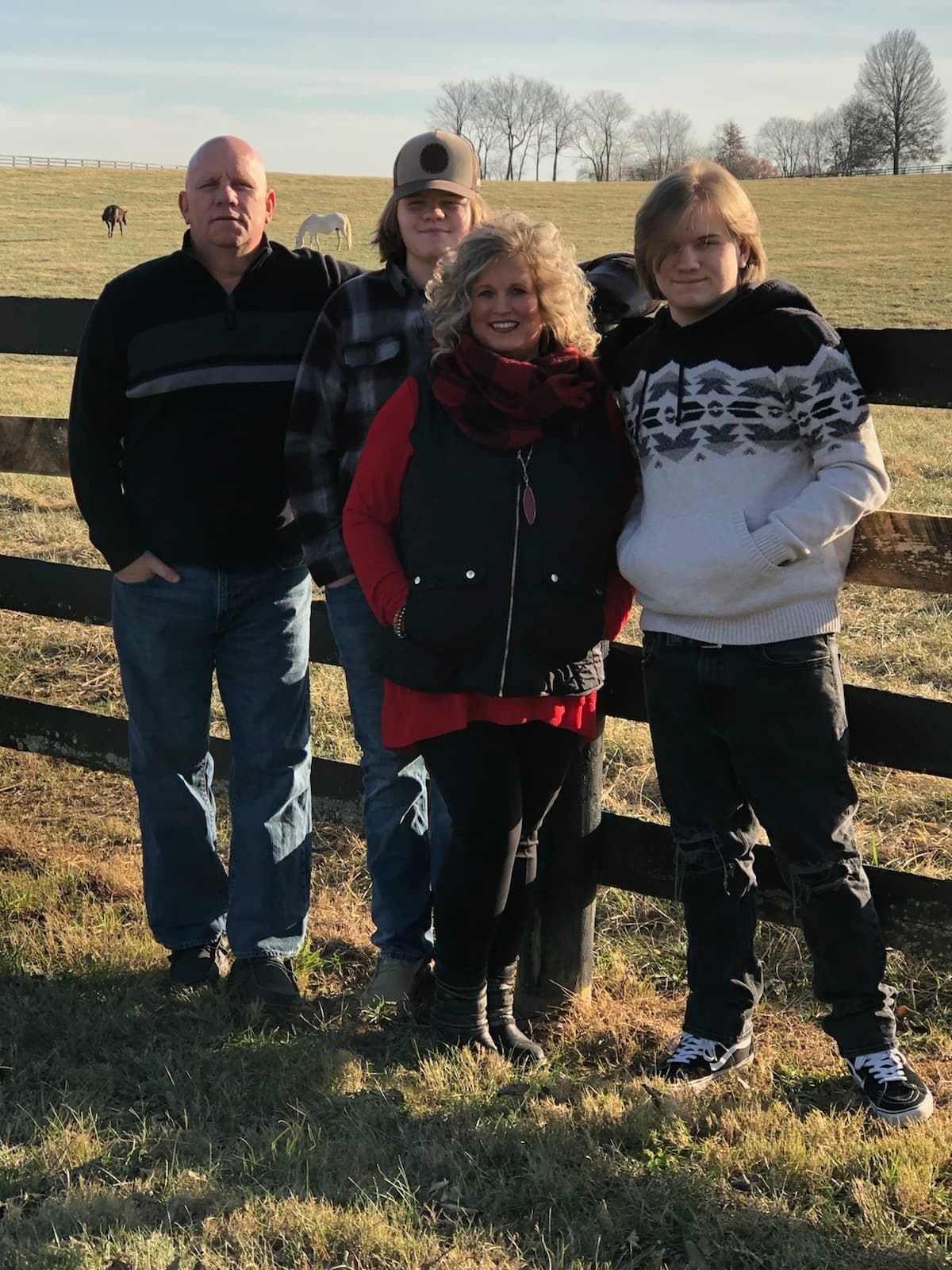 Student Ministry meeting times:
Sunday mornings 9:30a.m.-10:30a.m. for Sunday School
Students attend morning Worship at 10:45a.m.
Sunday evenings 4:12p-5:00 Hang Time 5:00-6:30p Bible/ Games
Our Vision:
Our vision for the Student Ministry at HMBC is to REACH students in our community and beyond. TEACH-ing them the truth of God's word and showing them how to love their neighbor as themselves. Encouraging them to grow in their faith so they can be the hands and feet of Jesus to their peers, so that others will come to saving knowledge of Christ.
Our Mission:
In the Impact 412 youth ministry, we will:
· Seek to make a positive and eternal impact on the students of HMBC.
· Reach out to students both in our church and in the community encouraging them to seek a relationship with Jesus, follow through with baptism, get involved in church, and become both disciples as well as disciple makers.
· Teach and encourage students to set an example for others in their speech, conduct, faith, love, and purity. (1 Timothy 4:12)
· Hold Bible studies, retreats, camps, and worship events in order to educate students in theology and knowledge of scripture as well as build strong relationship bonds. (2 Peter 1:2, Daniel)
· Enable students to always be able to defend their faith and stand firm on what they believe. (1 Peter 3:15)
· Help students to understand the concept of being the body of Christ and the hands and feet of Jesus and provide opportunities for them to practice it. (1 Corinthians 12:27)
· Model a Godly life for students by "walking the walk" as we "talk the talk". (Phil. 2:8, 2 Cor. 4:6, Eph. 5:1)
· Teach and encourage students to live their lives obedient to God's word. (Phil. 2:8)
· Help to identify student's spiritual gifts and talents and help them discover ways in which they can put them into practice serving God. (Eph. 4:12)
· Provide and pray for opportunities for all of us to share the gospel with others. (Matt. 28:19-20, Eph. 6:19-20)
· Participate in mission opportunities to instill a heart for missions and serving others both in our community and beyond. (Matt. 28:19, Heb. 13:16, Acts 20:35)
· Pray with and for each other. (Eph. 6:18)
· Share testimonies to support and encourage each other and help increase our faith. (Romans 1:11-12)
· Equip students and their families to study God's word together and grow together in their faith and their walk with Jesus. (Eph. 4:12)
· Equip parents/guardians to disciple their children. (Deut. 6:6-9, Eph. 4:12)
· Equip students to be both disciples and disciple makers. (Eph. 4:12)
· Show students that being a Christian is not easy, but it is incredibly rewarding and fun! (John 16:33, Matt. 5:3-12)
· Make everyone who walks through the doors feel safe, welcome, and incredibly loved. (Phil. 2:3-8)
· Not tolerate bullying, gossip, discrimination, isolation, cliques, foul language, humiliation of anyone, fighting, public displays of affection, disrespect (Romans 1:18-32)